NASA chose us to provide shock protection on the ISS.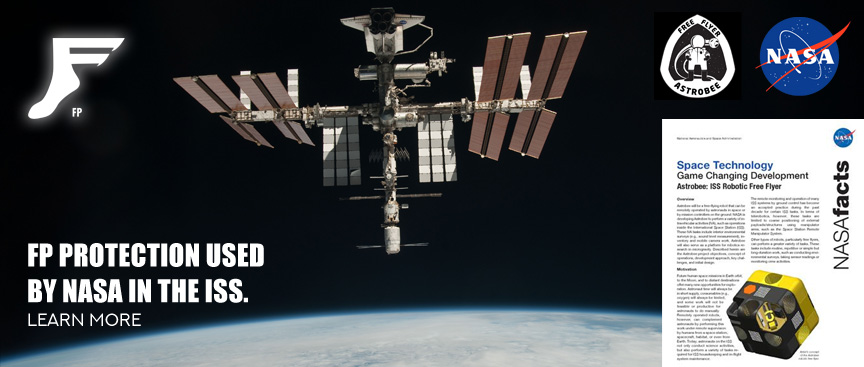 Nasa came to us with the need to implement a lightweight yet high energy absorbing bumper for the Astrobee AI robots. After a year of lab testing numerous materials from a range of manufacturers, our proprietary FluidX material was finally selected to protect the NASA Astrobee's highly sensitive equipment.
We produced special injection molded components in the same fashion as our elite series insoles which fit into pre existing parts of the Astrobee.
We have also completed special projects for various military and government orgainzations around the globe.
Buy FP insoles or protective products to have the exact same formula.
One of Tony Hawks top five favorite products in the Wall Street Journal
World record 25 stair ollie done in FP Insoles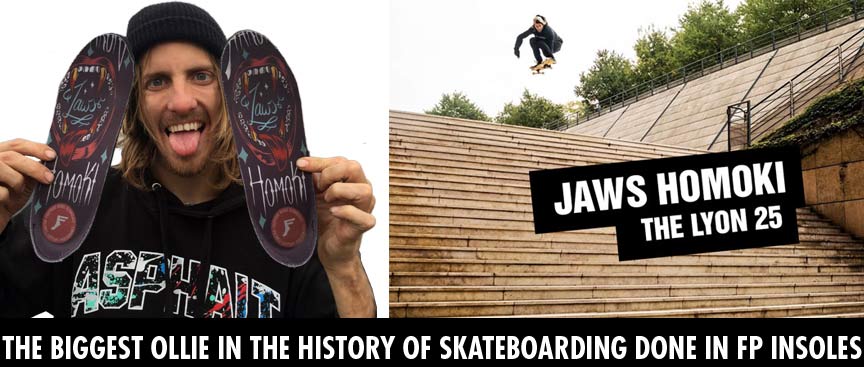 When Aaron "Jaws" Homoki decided to attempt the largest drop in the history of skateboarding, he trusted FP under his feet. Watch history being made below.
Scott Mcdonald explains why he uses FP during training and every cirque du soleil performance.
We had been noticing steady amounts of FP Insoles being bought by Cirque Du Soleil  and were finally contacted by some performers.
It turns out the popularity of our high performance insoles had spread to other elite types of athletes and we couldn't be more proud to know that FP is choice for protection and support among those pushing their bodies to the limits.
Our Gamechangers line of insoles is especially popular among acrobats and tumblers due to the custom orthotic technology and impact absorption.